The Beard & Skull Show
TBSS is recorded live every Monday* from the Project Oh! broom closet hosted by local celebrities Johnny Beard and Dimitri S. Skull. Nominated for less than 1 Emmy and less than 5 Golden Globes, The Beard & Skull is a hard-hitting look at the things that matter most as well as the things that most matter.
Critics are raving.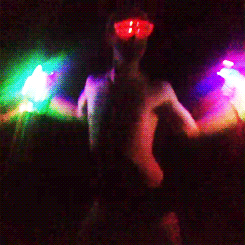 Special Guests
Fan Art

Deja Nunez
Reviews
"They love how our show is basically the start of a show…for an hour." – D. S. Beard
"I give this show a solid two and a half brooms" – Johnny Skull
Live Studio Audience
Actual Mondays may vary. Broadcasted live from the Project Oh! Facebook Page.
---
This page was last updated on August 17, 2017 | Originally published on August 5, 2017